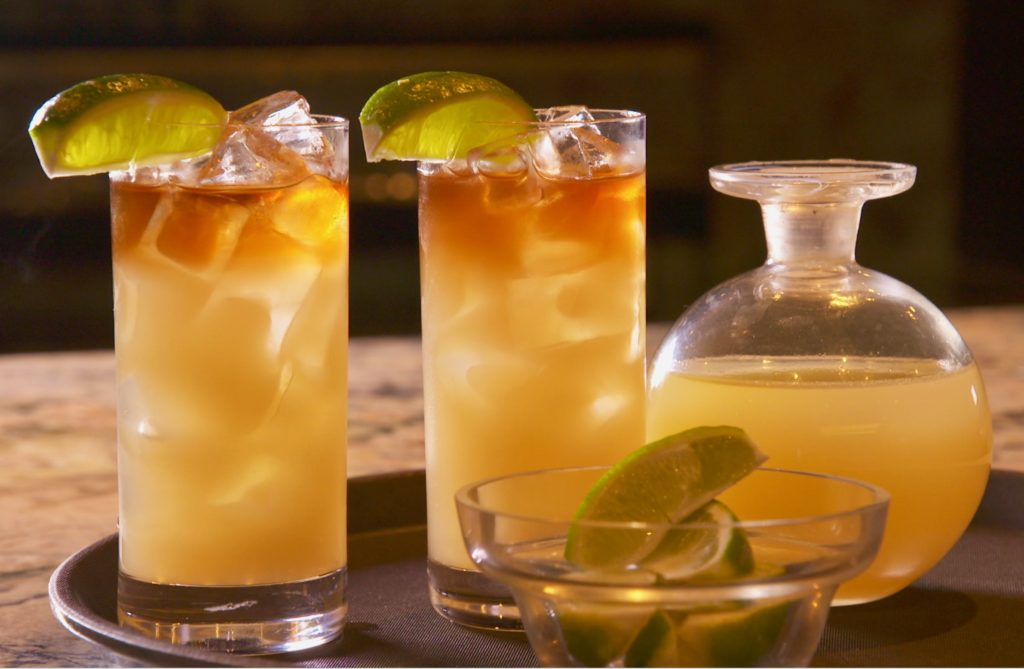 DIY GINGER BEER
Note: We recommend using the smaller amount of sugar the first time you make this recipe.
Makes about 1 quart
1 quart water
1 cup coarsely chopped ginger
Zest and juice of one lime
Zest and juice of 1 orange
1 ¼ – 2 cups sugar
3 whole cloves
1 cinnamon stick
In a blender, puree the water and ginger and then push the juice through a fine mesh strainer into a medium saucepan. Add the zests and juices, sugar, cloves and cinnamon stick and warm over medium heat until the sugar fully dissolves, about 10 minutes. Remove from the heat, cover and steep for 1 hour. Strain through a fine mesh strainer lined with cheesecloth and refrigerate. Serve ice cold.
DARK AND STORMY
Makes 1 cocktail
2 ounces dark rum, preferably Myers's
5 ounces DIY Ginger Beer (recipe above)
1 lime wedge
Fill a tall glass with ice and pour in the rum. Add the ginger beer and squeeze in the lime wedge.