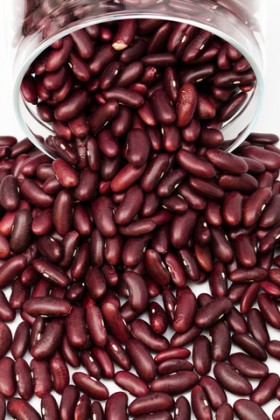 Vegetable chili, like any stewed dish, is even better the day after you make it, when all the flavorings have had a chance to sink in. Of course, it's also fine if you eat it the same day you make it. But whenever you make it, make a double batch and freeze the second half for another meal. Top it with the cheese and the cornmeal batter right before you pop it into the oven.
Serves 6 to 8
For the chili:
3 tablespoons olive oil
1 small onion, finely chopped
1 large carrot, finely chopped
1 celery rib, finely chopped
3 garlic cloves, minced
2 jalapenos, seeded and finely chopped
1 large green bell pepper, finely chopped
1 tablespoon chili powder
1/2 teaspoon ground cumin
1 tablespoon tomato paste
3 to 4 medium plum tomatoes, seeded and chopped
3/4 cup vegetable stock or water
Kosher salt and freshly ground black pepper to taste
1/2 pound cultivated white mushrooms, halved or quartered
1 1/2 cups cooked kidney beans or one 15-ounce can kidney beans, rinsed and drained
1 1/2 cups grated Monterey jack cheese
For the topping:
1/4 cup all-purpose flour
1/4 cup plus 2 tablespoons cornmeal
1 1/2 teaspoons sugar
1/2 teaspoon baking powder
1/4 teaspoon table salt
1/2 cup whole milk
1 large egg
2 teaspoons vegetable oil
1/4 cup cooked fresh or thawed frozen corn kernels
To make the chili, heat 2 tablespoons of the oil in a large soup pot or kettle over medium heat. Add the onion and cook, stirring often, until softened, about 5 minutes. Add the carrot and celery. Cook, stirring, until slightly softened, about 3 minutes. Add the garlic and cook for 1 minute longer. Stir in the jalapenos and bell pepper. Reduce the heat to low, cover, and cook until the peppers are softened and fragrant, about 5 minutes. Stir in the chili powder, cumin, and tomato paste. Add the tomatoes and pour in the stock. Increase the heat to medium-high and cook, uncovered, stirring often, until slightly thickened, 7 to 10 minutes. Season with salt and pepper.
Meanwhile, heat the remaining tablespoon of oil in a large nonstick skillet over medium high heat. Add the mushrooms and cook, stirring often, until the liquid they give off has evaporated and they start to brown, about 10 minutes. Season with salt and pepper.
Add the mushrooms to the soup pot and stir well. Pour chili into a 9-inch deep-dish pie plate and cool to room temperature. Sprinkle the cheese on top.
For the topping, [preheat the oven to 375F. Stir the flour, cornmeal, sugar, baking powder, and salt in a large bowl until well blended. Beat the milk with the egg and oil in a small bowl with a fork. Pour into the dry ingredients, add the corn and stir briefly until the mixture forms a soft batter. Pour over the chili, spread evenly, and place on a baking sheet to avoid spillovers. Bake for 35 to 40 minutes or until a toothpick inserted in the center comes out clean. Transfer to a wire rack to cool for 10 minutes before serving.